RUSSIAN WOMEN SINGLES TOUR Rostov-na-Donu
"What's in a name? That which we call a rose
By any other word would smell as sweet."
Call them Women of Rostov, Women of Rostov-on-Don or Women of Rostov-na-Donu - they are some of the most attractive and beautiful women in Russia. Yet the ladies of Rostov-na-Donu represent an unharvested garden of feminine charms as yet unexplored by the men of the world. There may be confusion over the name of this city, commonly referred to as "The Gates of the Caucasus", but let there be no doubt: the women of Rostov-na-Donu could offer the gates to your happiness.

The women of Rostov-na-Donu have not seen the same type of influx of American and European tourists that some of the major cities have experienced. We are combining this tour destination with Volgograd - another city that is "off the beaten track" and often touted by our tour leaders as absolutely one of the best, unspoiled Singles Tour destinations that we offer. A Singles Tour participant joining our first-time tour to meet the women of Rostov-na-Donu is about to embark on a once-in-a-lifetime experience.

Imagine being one of 30 men who, for the first time in the history of the world, choose to venture to a location that has never experienced a group of highly qualified, marriage-minded men seeking brides from their city. Talk about feeling like a rock and roll star!

This is your opportunity to excel, your opportunity to be a good will ambassador for your country, your opportunity to beat the pack and lay your claim to the untold riches of a relationship that others only dream about. Make your reservation NOW to join our Singles Tour, and the beautiful women of Rostov-na-Donu, on an unforgettable journey to happiness.
THE "SINGLES TRIP" INCLUDES:
Coach Transport to and from hotel and all AFA events
Accommodations in Volgorad and 4 star Don Palace Rostov on Don Russia
Personal introductions to the 1,000's of available women profiled in our AFA office catalogs
Three fully catered, specific invitation, large Socials
Complimentary interpreters provided at all Socials
Breakfast daily
Three hour city Sightseeing tour
Hotel area and city orientation walking tour
24 hour hospitality and guidance from our American and foreign staff
In-house complimentary interpreting services located in the hospitality room
1 month Platinum Membership ($95.00 value)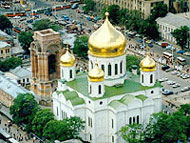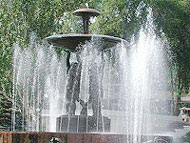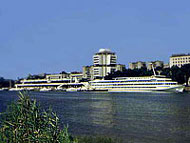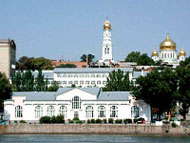 Rostov-na-Donu Singles Tour Details
Singles Tours
Russian Women Tours Latin Women Tours Peru, Latin Women Tours Costa Rica, Latin Women Tours Multiple Cities Women Tours
Ukraine Women Tours

Thailand, Asian Women Tours

Philippines, Asian Women Tours China, Chinese Women Tours
Meet hundreds of beautiful women during our Singles tours to the Philippines, China and Thailand.
Find the Asian Woman of your dreams. We specialize in finding that perfect Asian woman for you! Unlike other sites, all single Philippine Women, China Women and Thai Women on our service personally come in and fill out an application and are interviewed by our staff. You can be assured all Asian women listed are real. We update our dating site daily.
200+ NEW beautiful women added every Wednesday More NEW Women >>